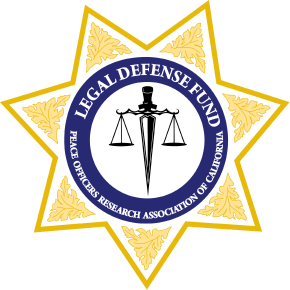 Local 223 Criminal Justice Professionals:
Today, criminal justice officers are under more scrutiny than ever before. We at Teamsters Local 223 know that and are fully committed to the welfare of our law enforcement, corrections, and parole and probation officers and their families. This is why Teamsters Local 223 offers PORAC's Civil & Criminal Legal Defense Fund Plan II to dues-paying members.
The PORAC Legal Defense Fund is an ERISA Trust providing legal service benefits for public safety personnel regarding work-related actions. Whether you are the target of a civil or criminal action or are involved in a critical incident while acting in the capacity within the scope of your employment, on or off duty, Teamsters Local 223 has your back by providing the PORAC Legal Defense Fund to our dues-paying members.
Once you become a dues-paying Teamsters Local 223 member, you will receive an ID card from PORAC as well as other information about the legal defense coverage. PORAC's 24-hour-a-day, 365-day-a-year hotline is available for all critical incidents ranging from shootings and in-custody deaths to vehicle pursuits resulting in serious injury. Call 209-774-5600 or 888-556-5631 to get verified of coverage and get access to an attorney. After hours, you will get an answering service which will then put you in touch with the Administrator. In most cases, the Administrator can get an attorney call-out within 15 minutes. You must use an attorney from the approved panel of attorneys to be eligible for the coverage. When you take action and believe you may need a criminal attorney, please call the hotline and also advise your labor representative.
You have chosen a noble career and work hard to serve and protect your community. Teamsters Local 223 is honored to serve and protect you.
You may find more information on PORAC's Civil & Criminal Legal Defense Fund Plan II, here:

Page Last Updated: ()